The File Beautifier scans through the mod's decision and policy files to systematically format their content in a way that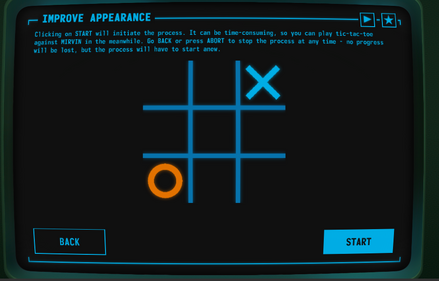 Lists are condensed in one row:
[

1,

2,

3

]

becomes
[1, 2, 3]

Values containing numbers only have their double quotes removed:
"Value": "2"

becomes
"Value": 2

whereas
"Value": "2*x"

stays the same
Tabs are converted to spaces.
The changes are purely cosmetic and have no impact on the game whatsoever. As the process can be lengthy the user has the ability to play tic-tac-toe against Mirvin in the meanwhile. The process can be aborted at any time but it cannot resume from where it was halted in case the user wants to re-start the process.
Community content is available under
CC-BY-SA
unless otherwise noted.